Make money with Google Ads... just like me!


QUICK SPIRIT BASED HOLISTIC CURES

If you are seeking natural cures for what ails you, then you have found powerful tools to assist you. These healing tools focus on wellness as well as prevention of illness. When you give your body, mind, and emotions what they need, you will enjoy vibrant health for life.
Your Body's Basic Minimum Requirements
# 1: Simple but Effective Breaths for Increased Energy & Vitality
# 2: The Golden Rules of Effective, Power Sleep
# 3: Water, Water Everywhere: Just Drink It, It Will Cure You
# 4: Food, Glorious Food: Getting Into the Right Relationship with It
# 7: The "Touch" Vitamin: The Reiki Heart Anchor and Heart Hug
Your Mind's Basic Minimum Requirements
# 6: "Getting Back to Basics" Learning to Live Life Holistically
# 8: Are You STRESSED? Find Out! And Find How to Manage Your Stress!
# 9: Unleash the Power of Aromas: Young Living Oil Essential Blends
#10: Bloom and Grow with the Power of Bach Flower Essences
#11: WARNING: Before You Take "Hard Medicinal Drugs" with "Side Effects"
Your Emotion's Basic Minimum Requirements
#16: "Looking for Mr. Goodbar" : The Lust Cure
#17: "Living with the Dragon" : The Anger Cure
#18: "Can Never Get Enough" : The Greed Cure
#19: "How Great I Art - Not!" : The Vanity Cure
#20: "Gotta Get Me Some of That" : The Attachment Cure

Your Spirit's Basic Minimum Requirements
# 5: Understanding and Healing the Human Energy Field
#12: SEX! Now that I Have Your Attention: Here's How It Really Works
#13: The "I" Cure: Take Off Your Glasses and SEE!
#14: The "Me" Cure: Listen to the Right Music, Your Own Voice and HEAL!
#15: When You Just Cannot Stop... How to Identify Addictive Behavior

Take Only When Prescribed: Cures for Troubled Times
#21: When the Past is Present Every Moment: Post Traumatic Stress Disorder
#22: The Unknown Dread: Causes and Cures for Panic Attacks
#23: Counteracting the Poison of Modern Life: Toxicity Diet

After Tragedy Strikes: What to Do for After Care
#24: General After Care: Dos and Do Nots
#25: After Care for Heart Attacks: Dos and Do Nots
#26: After Care for High Blood Pressure: Dos and Do Nots
#27: After Care for Strokes: Dos and Do Nots
#28: After Care for Cancer: Dos and Do Nots
Your Masterpiece Healing Tools
#29: Becoming Whole from the Inside Out
#30: Going on the Negativity Diet - Getting Free of Negativity
#31: Understanding and Healing Blocks to Progress
KEYS:
F-R-E-E:
SERVICES:
BOOKS:
TOOLS:
CONTACT:

Discover the Ancient Secrets
to Creating Vibrant Health!

Breakthrough Chakra Healing Program combines
the BEST of Ancient and Modern Technologies
to Heal Your Life Naturally...

Click here or on the image of the ebook for
testimonials about healing successes!

Click below for information on "Depression", "Anxiety", "Stress":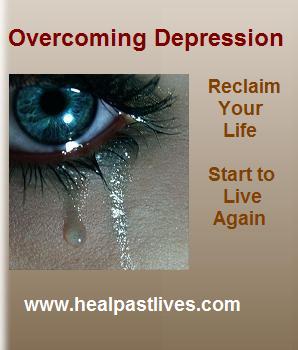 Click the Book Covers

Get What You Need to
Take BACK Your Life!
Start Living Again!
Now is the Time!
Home | Instant Info | Past Life Profile | Catalog | Email
Disclaimer Terms Privacy Copyright Services

Web Site Hosted by Net Atlantic

by New Age Web Marketing
Copyright © 2000-2013, Ellen A Mogensen, Past & Now Forward Holistic Counseling,
532 Old Marlton Pike, Fun Life 248, Marlton, NJ 08053 (856) 988-0197
Past Forward(TM) & Now Forward(TM) are trademarks of The Fun Life Company.
All rights reserved. http://www.healpastlives.com heal past lives, karma, reincarnation