Make money with Google Ads... just like me!


LINKS: PAST LIFE PRACTITIONERS!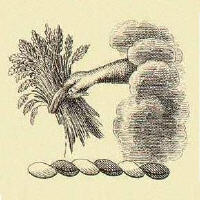 To Continue Your Journey as Soul...
Here is a list of links to Cool Sites relating to Practitioners of Past Life Therapy.
Although I have never met any of these healers personally, I feel as if I know them from their books and their work. These are the premier past life practitioners in the world today. The links beside some names will help you read more about them. Also The Library of Ellen recommends these past life books.
Brian Weiss MD (See Past Life Book List)
Brian Weiss is probably the best known past life regressionist in the world today. This is his official site which describes his life and work in this field.
Bruce Goldberg (See Past Life Book List)
Bruce Goldberg takes past life regression one step further by doing future life progressions (since all time is now, past, present, and future are one).
Carol Bowman (See Past Life Book List)
Carol Bowman is dedicated to exploring the phenomenon of children's past life memories and to promoting her ground breaking book in this field.
Ian Stevenson (book only) (See Past Life Book List)
Ian Stevenson is the best known scientific researcher of past lives in the world. Although he does not have an official website, this is a link to his article which is the summary of his book "Where Reincarnation and Biology Intersect".
Roger Woolger (See Past Life Book List)
Roger Woolger is focusing on training others in the method of past life regression that he developed after years of clinical practice.
Richard & Tara Sutphen (See Past Life Book List)
Richard Sutphen started out his career as a past life practitioner and currently has transitioned into new age self improvement and mind programming.
Brad Steiger (See Past Life Book List)
There is a reason that Brad Steiger is the author/coauthor of 148 books with over 17 million copies in print. His work is accessible and entertaining. Although no longer a past life practitioner, from 1970 to 1985, Brad Steiger conducted hundreds of individual and group past life regressions. He now helps many heal their past lives through his many books. Be sure to check out the "S Files" and the fascinating research of Brad and Sherry Steiger.

Trutz Hardo
Trutz Hardo is one of Germany's leading past life regression therapists. In his words: "His in-depth study of reincarnation and past-life regression led him to the area of regression therapy. Research has shown that a great many problems such as phobias, allergies and difficulties in relationships can be traced back to previous lives. Finding a problem's root cause allows a reprogramming to take place, which in turn often remedies the present day symtoms of the problem such as asthma, hay fever, claustrophobia, impotence or problems with one's partner etc. Trutz Hardo studied under Richard Sutphen" and has ties to the other regressionists listed here.
Kadmon Human Potential (Morris Berg)
Morris Berg is accredited as a Past Life Healer by the College of Past Life Healing and Associated Therapies. He is the founder of the UK College of Holistic Training which offers a wide variety of courses in metaphysical studies.