Make money with Google Ads... just like me!


FAQ: How many guides do I have & what are their names?
Everyone on Earth has guides that surround them in concentric circles: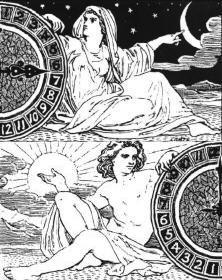 1> Daily Guides: You have an inner ring of guides that are with you every second of every moment of every day. These guides work closely with your Higher Self.

2> Crisis Guides: When you come to big turning points in your life -or- are involved in a crisis, the next ring of guides come in to guide you through those critical times.

3> Overseer Guides: When you have completed the "must haves" on your Life Contract, these guides help you to work on what is "nice to have" or even "extra credit". They always oversee your progress!
So, at any point in time, the number of guides that are surrounding you will vary. Sometimes, your inner circle of "daily guides" and your "Higher Self" will be the only ones with you. At other times, your "crisis guides" will also be present. Very rarely, will your "overseers" join these groups. You are never alone!
For those who wish to speak to their guides... know that most can only directly communicate with their daily group. The usual spokesperson for the daily group is the least experienced guide who needs to practice in interacting with their charges. The Crisis and Overseer guides usually only interact directly with the daily group.
It is only natural to want to know the names of the guides who are always around you. Yet, in the inner worlds, "discarnates" (beings without bodies) are known by their energy signatures... so names are not necessary. So when your guides give you a name, this name comes from...

1> A favorite past life that you shared together which is usually (but not necessarily) the last one where you spent significant time together.

2> A name that makes you feel comfortable like the name of a beloved parent or spouse.

3> Their favorite name from their trail of past lives. Usually a life that they were very proud of or one where they achieved something significant.

What is most important is how comfortable your guides make you feel... not what their names are. To know if the guidance you are receiving is "good" or not, consult the Rules for Discerning "Spirit-based" vs "Ego-based" Guidance!