Make money with Google Ads... just like me!


LINKS: 'TRADITIONAL' MEDICAL RESOURCES!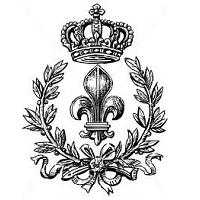 To Continue Your Journey as Soul...
Here is a list of links to Cool Sites relating to Traditional Medical Resources.
Although I have suffered - sometimes quite horribly - at the hands of traditional medicine, I do owe my life to some of my medical treatments. This is a list of those who are offering valuable resources regarding 'regular' medicine and its treatments in a truly holistic, harmonious, alternative way.

Drug Dangers (See Side Effects of Drugs)
"Prescription drug abuse causes the largest percentage of deaths from drug overdosing (over 22,000 a year). Part of our mission is to spread awareness about abuse of prescription drugs. We offer free information about drugs and medical products that can cause serious addiction, injury, or even death."

Consumer Justice Foundation (See Side Effects of Drugs)
The Consumer Justice Foundation's "primary goal is to protect the public from the deceptive actions of pharmaceutical drug companies, medical device makers and product manufacturing companies... Far too often, innocent adults, adolescents, children and the elderly suffer life-altering or fatal injuries from side effects that likely could have been prevented had the proper warnings been provided."

Fluoride Action Network (See Water Cure)
"The Fluoride Action Network (FAN) seeks to broaden awareness about the toxicity of fluoride compounds among citizens, scientists, and policy-makers alike. FAN provides comprehensive information and remains vigilant in monitoring government agency actions that impact the public's exposure to fluoride."

Consumer Dangers "Consumer Dangers is dedicated to keeping the public informed about consumer dangers and safety issues associated with every day products that can potentially cause harm to the public. Our website is continually updated with breaking news from Government agencies, Watchdog Groups, and concerned citizens about Recalls & Safety."

Critical Mental Health Resources (See Stress Cure)
This is "quality information on maintaining good mental health and identifying mental health issues, it is not meant to take the place of professional advice from a qualified mental health specialist". The motherload of such links - enjoy!

Common Mental Health Issues for Students (See Stress Book)
This is a great resource for information and links to helpful sites for everyone (not just students) who suffer from Depression, Anxiety, Suicidal Thoughts, Eating Disorders, Addiction, and generalized Stress driving these issues.

Student Mental Health Issues (See Stress Book)
This is a great resource for learning "about the various mental health challenges facing college students, the support and counseling resources available to them, and practical measures and coping strategies to help students overcome behavioral, emotional, and psychological obstacles."

Promoting Student Mental Health (See Stress Book)
This is a great resource for getting the "details [on] a number of mental health issues, including information on how they impact academic performance and where to find help" about conditions which "may hinder students from excelling on tests, completing assignments, making it to class" or staying in school.

Mental Health and WellBeing for Students (See Stress Book)
This is a "comprehensive guide to help college students identify common mental health disorders, their warning signs, how to manage them and when to seek treatment."

Dual Diagnosis Treatment (See Depression Information)
DualDiagnosis is an organization providing resources for treating persons with a Dual Diagnosis of substance addiction and mental health disorders.

Drug Rehab (See Side Effects of Drugs)
Faith and religion in recovery helps to "lower anxiety, gives higher resilience to stress, creates a more optimistic life orientation as well as greater perceived social support" for those who are addicted.

Home Remodeling for the Disabled
Home Remodeling for the Disabled gives information and resources about remodeling homes for seniors and those with disabilities.

How to Improve your Memory