Make money with Google Ads... just like me!


LINKS: PAST LIFE WISDOM ARCHIVES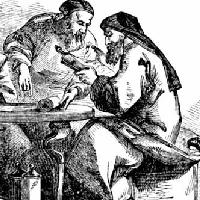 To Continue Your Journey as Soul...
Here is a list of links to Cool Sites relating to Past Life Wisdom Archives.
Looking for insightful articles on PAST LIFE and REINCARNATION topics? If so, then these Archives of Wisdom specifically devoted to the spreading the enlightenment of the New Age are for you! There is a lot of New Age wisdom out there on the Internet just waiting for you! Here is where you can find it!
Reincarnation Central
About Reincarnation Central by it's owners: "The wisdom, lessons, capabilities, and dreams of your past do influence how your present life unfolds. You carry your gifts, your knowledge, and your capabilities from lifetime to lifetime. We choose to be reborn at the same time as souls we love. Learn to tap the creative essence of your spirit and memories to make this life the best possible! Explore the adventure of past life recall to reap the full benefits of your current relationships and life path."

Spiritual.Com.Au
About Spiritual.Com.Au by it's owners: "You can read free articles and information on many spiritual subjects such as... Angels and the Angelic Realm, Ascension and Spiritual Initiations, Channeling, Healing, Meditation, Relationships, and Religion." This link points to the section of articles on Reincarnation and Karma.

Share International


About Share International in their own words: The site features a special section on "Reincarnation: Ageless Wisdom Teachings and Spirituality". "In the New Age, people will know of the continuity of life, lose their fear of life and death, and this knowledge of reincarnation will transform human existence."
Theosophy (NorthWest)


About Theosophy (NorthWest) by it's owners: "This site contains a wealth of material on theosophy and world spiritual traditions and science discussed from a theosophical viewpoint." This links to the section of articles on "Reincarnation and Reimbodiment".



"We seem to have here (with reincarnation) one of those problems wherein people readily agree on what it would take to establish something they very much do not want to believe - and then when, contrary to anyone's expectations, the evidence actually emerges strongly supportive of the belief, they return (for no persuasive reason) to add more conditions to what it would take to establish what they very much do not want to accept. And they continue to do so until it is virtually impossible that any such evidence should ever emerge." - Robert Almeder, Dept. of Philosophy, GSU