Make money with Google Ads... just like me!


LINKS: PAST LIFE PROFESSIONAL ASSOCIATIONS!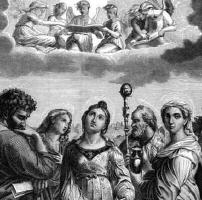 To Continue Your Journey as Soul...
Here is a list of links to Cool Sites relating to Past Life Professional Associations.
As a channeler, I am not in the mainstream of past life practice. However, my commitment to my mission of healing past lives is strong, that it is my duty to recommend past life professional organizations who stand ready to assist you should you wish to go the conventional route "through time into healing".
Association for Research & Enlightenment
The Association for Research and Enlightenment (ARE), Inc., is the headquarters of the work of Edgar Cayce who first brought past lives to American awareness. The first - and in many ways still the best - it is a treasure trove of information for those seriously seeking to become more in touch with their past lives.
International Association for Regression Research & Therapies
International Association for Regression Research & Therapies Inc" (IARRT) (founded as APRT - Association for Past Life Research and Therapies) is a non-profit organization dedicated to increasing the acceptance and use of professional and responsible past-life therapy through education, association, and research."
International Board for Regression Therapy
The International Board for Regression Therapy (IBRT) Inc. is "an independent examining and certifying board for past life therapists, researchers, and training programs. It's mission is to set professional standards for practice, evaluate the preparation and qualifications of practitioners and the quality of training programs, and to issue certificates to those who pass the rigorous evaluation process."
Association for the Alignment of Past Life Experience
Association for the Alignment of Past Life Experience was created by Dr. Morris Netherton to promote his unique therapy process. His process "accesses hypnotic states that exist from prior traumatic experiences and remain unresolved in today's life patterns." This method works the same way as traditional past life regression.
Past Life Therapy: Phoenix Rising
Phoenix Rising is a non-profit referral service for certified hynotherapists that practice past life regression therapy as well as a group forum for these therapists. It includes such prominent individuals as Michael Millett and Adrian Finklestein.