Make money with Google Ads... just like me!


LINKS: RAISING NEW AGE HUMAN CONSCIOUSNESS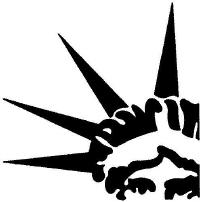 To Continue Your Journey as Soul...
Here is a list of links to Cool Sites relating to Raising Consciousness in the New Age.
Namaste, my Soul Friend! This is an exciting time in human history as the Earth prepares to make it's ascension into the New Age of Inner Peace, Understanding, and Harmony. For those ready to expand in Soul awareness, these new age sites will help to show the gentle, harmonious "way of the loving Soul"!!
Salem New Age Center
Salem New Age Center is a "metaphysical, spiritual new age site dedicated to sharing new age information on ascension and light-work." Their philosophy can be summed up this way: "You create your own reality and destiny through free choice and free will. You have certain challenges to face and overcome in this life. If you do not learn your lessons this time, you will get them again. You are a multi-dimensional being having a human experience. You are never alone."

Aumara Light & Healing Circle
About Aumara Light & Healing Circle in their own words: "Embark on a spiritual journey with distant healing, join us in global healing and meditation, choose your personal healing stone, browse through our inspiration gallery and visit our on-line forum. At our Forum, we want to share experiences, questions and feedback about spirituality, healing, meditation, global awareness, and journeys into the light as well as providing help for those who have suffered a loss and are grieving."

Light Mission: Let There Be Light -- Always In All Ways
Light Mission "is dedicated to offering vital information relative to Unfolding Pure Inner Consciousness (or the Inner Higher Spiritual Self)." It offers "Online Books, Meditation Manuals and Exercises, Insights into the Ancient Wisdom Teachings, Astrology, an awesome 'Page of Links' to the most interesting places, and more."

Manjushri Mandala & Institute for Astroenergetic Studies (IAS)
Manjushri Mandala/IAS in their own words: is about "bringing together the fields of Astrology, Buddhism and Psychedelic Research... As advocates of an unorthodox and modern interpretation and presentation of old wisdoms, esoteric knowledge, and even religion we try to 'translate' those old traditions and their basic ideas matching the spirit of the beginning 21st century" and there is even more here!

Woman's Journey
A Woman's Journey "goal is to provide a guide to the best free sources for spiritual growth and enlightenment on the Internet" including past lives and a whole lot more.