Make money with Google Ads... just like me!


LINKS: NEW AGE WISDOM ARCHIVES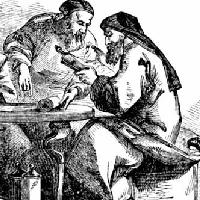 To Continue Your Journey as Soul...
Here is a list of links to Cool Sites relating to New Age Wisdom Archives.
Looking for insightful articles on NEW AGE and METAPHYSICAL topics? If so, then these Archives of Wisdom specifically devoted to the spreading the enlightenment of the New Age are for you! There is a lot of New Age wisdom out there on the Internet just waiting for you! Here is where you can find it!
Self Growth Article Archive
About Self Growth by it's owners: "SelfGrowth is one of the largest resources for Personal Growth and Self Improvement on the Internet. We provide hundreds of articles and organized links to over 4,000 websites specializing in Personal Growth, Self Improvement and Self Help. We provide a weekly newsletter, regular articles on Personal Growth, IQ Tests to challenge your mind, inspirational quotes to get you through the day, and a message board which is an open forum for discussion of ideas and questions about Self Improvement and Personal Growth."

Planet Lightworker Article Archive
About Planet Lightworker by it's owners: "first and foremost, this magazine provides a space where all flavors of the truth are freely expressed without fear of spiritual bias or censorship. While encouraging people to turn their individual dreams into reality, this vehicle offers the seeked an eclectic mix of informative, enlightening and/or entertaining articles serving the interests of and drawing together a wide variety of spiritually inclined people of all nationalities."

Crimson Circle Channeling Archive
About Crimson Circle by it's owners: "The Crimson Circle is about joining with other light masters to learn more about our divinity and share our experiences. There is nothing you have to 'participate' in.... just be there and celebrate the journey of life." Be sure to check out "And So It Is: The Shaumbra Symptoms: Twelve Signs of Your Awakening Divinity" and make your way through the Q&A to find the thought provoking channelings of the master Tobias.

Kajama (Psychic Journal)
About Kajama by it's owners: The Psychic Journal is a "weekly free electronic spiritual e-magazine, featuring an extensive archive of articles on New Age topics such as past lives, reincarnation, dreams, death, crystals, dealing with negative emotions, as well as weekly horoscopes, psychic readings, and more!"

Circles of Light Magazine
Circles of Light Magazine offers an articles archive on Astrology, Alchemy, and Metaphysics, weekly features about Prosperity, Relationships, Aromatherapy, and other New Age Topics, and interactive, free weekly astrology readings, and so much more. Be sure to check their list of Light Sharer Awards!

New Renaissance Magazine
New Renaissance Magazine is "an international quarterly with a holistic perspective on the environment, economics, politics, science and the arts. As its name implies, New Renaissance, hopes to inspire a creative burst of energy which will help humanity surmount its present global crisis. New Renaissance thus highlights the writings of people with a positive approach towards contemporary problems."

Art of Happy Life (Center for Divinity)
Art of Happy Life's (Center for Divinity) mission "is to focus on the soul, spiritual growth, and inner peace. We truly feel that Books of Wisdom is food for the soul. These books offer a recipe for enlightenment. Whether you are looking for spiritual knowledge, a self motivational book, or some inner happiness, Books of Wisdom are a great source of inspiration for many individuals. Some have claimed to greatly benefit from these books during critical moments in their lives."

DynoWomyn Web Haven
"Within this DynoWomyn Web Haven, viewers are invited to explore inspirational art, articles, poetry, coaching, newsletters, lots of links, our community and engage in your own self - development. Womyn are offered a safe place to share their stories, to dialogue with others, and to reflect upon their inner knowings."