Make money with Google Ads... just like me!


LINKS: TO THE ABUNDANCE OF THE UNIVERSE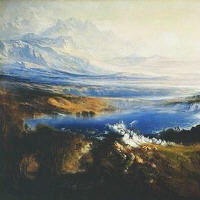 To Continue Your Journey as Soul...
Here is a list of links to Cool Sites relating to Abundance of the Universe.
Past Lives almost always have effected - often damaging - our relationship with money. In addition to our own Abundance Healing Program, the sites below should help you find your own way to the God's Ocean of Plenty! Remember that true Abundance is about much more than money! Seek and ye shall find!
Science of Getting Rich
In their own words, in the Science of Getting rich "you will find it absolutely refreshing to know that to get rich by the method outlined here, it is essential that you embrace and practice what we all know as the Golden Rule ... that the daily practice of gratitude is one of the conduits by which your wealth will come to you ... and that by accomplishing your financial dreams through this method, everyone with whom you come into contact will also have more." Change your life today by downloading the FREE book "The Science of Getting Rich"!
Click Here to see the Book "The Science of Getting Rich" NOW!* OR
Click Here to see our Summary of this Book's Life Changing Principles!
Viewing the Book requires the Adobe Reader, click to get this FREE Reader!

Daily Motivator
Daily Motivator "is like a mini success seminar that you can attend six days a week for as long as you wish. True success comes from staying positive and focused, day after day after day. And that's precisely what 'The Daily Motivator' is designed to help you do. Books, seminars and programs are great while you're reading, watching or listening to them, but the problem is that they come to an end." Daily Motivation must be a continuous process for those wishing to manifest abundance.
Prosperity Place
In their own words, "Prosperity Place® is my contribution to those, like myself, who want to experience 'more' of life while creating satisfying and prosperous lives. It is not possible to separate career and/or business development from personal growth because who we are expresses itself through whatever we do."

Conscious Creation
In their own words, Conscious Creation "is founded upon one very specific principle: Each of us creates the reality we experience in every moment. We (the creators of this site) have dedicated ourselves to living these concepts to their fullest potential, and to the fulfillment of our greatest joy. We invite anyone who is interested to do the same." This site has lots of information to help you do so!

Discover Health and Wealth
In their own words, Discover Health and Wealth asks: "Are you looking for ways to enhance your abundance of health and wealth? You are invited to explore this site for effective alternatives that address the underlying causes of ill health - not just the symptoms." Dare to succeed by discovering health and wealth!

Effortless Prosperity
In their own words, Effortless Prosperity teaches us how "to be prosperous without effort" and "to make peace our ultimate goal. To be in peace, we must know that our only function in life is to heal ourselves and others through our expressions of love and forgiveness. We need only to stay focused on our function of healing and our goal of peace as we participate in life through interaction with people in our relationships, jobs, and social activities." Check out their FREE seminar!

Abundant World
About Abundant World by it's owners: "is devoted to love, self-improvement, inspiration, and motivation. Learn to unlock the awesome power of your subconscious mind. Unleash the power of positive thinking and bring your desires into reality through the use of visualisation, affirmations, and faith."

Access Abundance
In their own words, Access Abundance is "a fun, safe, interactive and educational place where you - and the people you know and love - can come to learn how the process of 'accessing abundance' can transform their lives." Check out their Abundance & Scarcity Self Test to "become more aware of patterns of both abundance & scarcity you have in your life" and to receive support tools via Email.