Make money with Google Ads... just like me!


TRAGEDY IN THE USA: 09/11/2001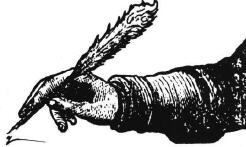 This website would not be possible without the freedom that we enjoy in the United States of America. Today, we as a nation have paid a high price for that freedom with the hijacking of airplanes resulting in the devastation of the World Trade Center in New York and the Pentagon in Washington DC.

Having been privileged to see both of these wonders in this lifetime, I view their destruction with great sadness. This tragedy comes very close to our home as terrorists also crashed a hijacked airplane in Western Pennsylvania and one of the hijacked flight crew was from our hometown of Marlton, New Jersey.

Although I mourn those who died as a result of this terrorist act and the related rescue efforts, I also know that, as Soul, these individuals are eternal, immortal, and indestructible. They are in God's hands now... they are home. One day they will return here to live and love again. And those who caused this tragedy will also return to reap what they have sown... for none are free from the law of karma.

I know all too well how easy it is for hate to fill your heart with the desire for revenge against those who caused this tragedy. Yet, with the panorama of past life experience spread before me, I know too the greater truth of these words of Dr. Martin Luther King, Jr: "Darkness cannot drive out darkness; only light can do that. Hate cannot drive out hate; only love can do that."

If you have read much on this site, you will have seen this repeated many times: "For any question, love is the answer." This is especially true of the present "attack on America". Hate is what caused this tragedy: only love can solve it. So here are some loving solutions that can bring light to this darkness.


Send love to the grieving families of those who were hurt or died from this tragedy. Know that your loving energy will help to sustain and support them during this intense time of trial and sorrow.

Send love to those in the areas effected by these terrorist acts who now must struggle to heal and rebuild their broken lives. Know that your loving energy and prayers will help them keep going.

Do what you can to help those in need by giving blood, donating money, or lending your talents where they will do the most good. Living on Earth as we do, action is needed to achieve results.

Send love to those in the healing and helping professions who will aid this nation in healing and rebuilding itself. For those who help others need your loving energy to complete their important tasks.

Send love to those in the US government who are charged with responding to this crisis. Pray that they will temper justice with reason and act with calm heads, caring hearts, and clear minds.

Send love to those in the world whose hatred of America was the root cause of this tragedy. For hate is what crashed those planes: not politics, power, or ideology. Let no more be lost to hate.
"One can begin to reshape the landscape with a single flower." Let that flower be you. Spread your love wherever you go. Make a loving difference today, even if it is just with a single thought. The choice is yours... make it a good one.

For those who want to directly aid those in need, here is how you can help:

Contact the American Red Cross as follows:
For mail donations: American Red Cross, PO Box 37243, Washington DC 20013
For credit card donations: Call: 1-800-HELP-NOW (1-800-435-7669)
For blood donations: Call 1-800-GIVE-LIFE (1-800-448-3543)


And for more information online, click the HELPING.ORG banner:

Click here for the KARMIC NUMBERS for the SEPT 11th TRAGEDY
For my friend, Richard, who was lost in New York, my love is with you always.
Credits: from channeled information.
KEYS:
F-R-E-E:
SERVICES:
BOOKS:
TOOLS:
CONTACT: