Make money with Google Ads... just like me!


CHOOSING A HEALER: SOME SUGGESTED GUIDELINES...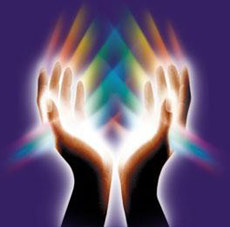 Below are strictly my opinions on how to go about choosing a healer. Although there are many healers who I know and respect, I seldom make referrals.

It has been my observation that healing works the best when the individual seeking healing finds their own healer. This creates a sense of ownership which starts off the healing relationship on a positive footing.

Here are some questions to ask:
CLARIFYING QUESTIONS BEFORE YOU SEEK A HEALER:
1> WHAT TYPE OF HEALING ARE YOU SEEKING?
* Are you more comfortable with traditional or alternative medicine?

If you are really only comfortable with traditional medicine, stop reading right now. Start surfing the Internet for the thousands of traditional medical sites for a solution. Yet if you want "wellness" instead of "sick care", if you would rather "prevent" illnesses rather than "treat" them, if you believe that your body is more than just a machine but a temple of your spirit that helps you to learn through your thoughts, feelings, and actions... then alternative medicine is for you... so read on.
2> WHAT UNIT OF HEALING ARE YOU SEEKING?
* Are you seeking to heal yourself or you and another person?

- Yourself: In most cases, people seek individual healings. Often, this is because they recognize the essential spiritual truth that unless they are in a right relationship with themself first, this compromises their ability to be in a right relationship with another. Plus, this frees their healer to be 110% in their corner and enables the healer to be their champion, coach, confidant, cheerleader, etc.

- With Another: If you and another person wish to transform the nature of your relationship and heal the issues within it, then you both need to choose a healer that is understanding and sympathetic to you both. Plus, you and this person need to start the healing process TOGETHER. The healer needs to treat you both as a unit and work from the start to balance the desires and interests of each individual.
3> WHAT LEVEL OF HEALING ARE YOU SEEKING?
* Is your problem physical, mental, emotional, or spiritual?

- Are you seeking to heal an issue with your physical body? If so, then healing through the senses may be for you... here are some related modalities.

"Sight" based cures include EMD Repatterning, Color Therapy, Guided Imagery, etc.
"Sound" based cures include Deep Brain Entrainment, Mantras, Relaxation Music, etc.
"Taste" based cures include Herbal-Plant Blends, Gem Elixirs, Homeopathics, etc.
"Smell" based cures include Aromatherapy, Essential Oils, Flower Essences, etc.
"Touch" based cures include Deep Tissue Massage, Rolfing, Cranial-Sacral, etc.

- Are you seeking to heal an issue with your mind, emotions, or spirit? If so, then healing through counseling may be for you... here are some related modalities.

"Mental" based cures include Core Belief Restructing, Technology of Truth, etc.
"Emotional" based cures include Emotional Freedom Technique, Sedona Method, etc.
"Spiritual" based cures include Reiki, Geometric Repatterning, Past Life Healing, etc.

4> WHAT MODE OF HEALING ARE YOU SEEKING?

* Are you more comfortable with in-person or remote healing?

- "In Person" healings have the advantage of "face-to-face" contact. Most people can connect more readily with healers in person. Those who are more visual or more touch oriented will tend to prefer and seek out healers in their local area. Disadvantages are that there may be no local practitioners of the healing modality sought and the greater cost/inconvenience of travelling to and from the healer.

- "Remote" healings have the advantage of time efficiency for both the healer and the client because they are conducted over the phone. When the session is over, the client can rest immediately and follow the healer's instructions for after-care. Disadvantages are the lack of face-to-face communication with the healer.
CLARIFYING QUESTIONS IN SELECTING A HEALER:
5> WHAT KIND OF HEALER ARE YOU COMFORTABLE WITH?

* What kind of person are you most comfortable with?

It is human nature for people to seek healers that are like themselves. Generally speaking, people are more comfortable with those who are of the same gender, race, religion, etc as they are. Since the healing transaction is one where a high degree of trust is involved, it is essential that you be absolutely comfortable with the PERSON who is providing you with healing services.

The bottom line is that unless you are comfortable with the healer as a person... none of the rest of these questions really matter. So, all other things, being equal, the more the healer is like you in external things like gender, race, religion, etc, the more likely it is that your healing experience will be a succcessful one.
6> DO YOU AGREE WITH THE HEALER'S PHILOSOPHY?

* What "philosophy of medicine" does the healer have?

If a healer tells you that they have no philosophy about healing, then this is all you need to know... to look elsewhere. Most reputable healers have a philosophy of healing... the better ones will invest the time and energy in writing it down. When you review what the healer's thinks and believes about healing, you will know what to expect when you go to them. If their philosophy resonates with you -AND- if they are walking their talk, your time with them is bound to be a success.
7> DOES THE HEALER'S SEEM TO BE CUSTOMER FOCUSED?

* What "philosophy of customer service" does the healer have?

Customer service is what sets healers apart. Is the healer easy to deal with? Do they respond to you on a timely basis? Are they easy to reach as in do they have a published business address, a business phone, a business email that you can contact? Does the healer seem that they WANT to do a good job for you? Does the healer "go the extra mile" for you when this is needed? If the answers to ALL of these questions are "YES", then - congratulations - the healer is customer focused.
8> ARE YOU SATISFIED WITH THE HEALER'S BUSINESS ETHICS?

* What "philosophy of business" does the healer have?

When it comes to business ethics look at what the healer actually DOES instead of what they say they do. Are their charges posted? Is it clear exactly what services-products the healer is offering and what value these products-services will bring to you? Do they offer "real life" testimonials from others? Would they be willing to give you a means of contacting their other clients if asked? Are they in good standing with other highly reputable businesses? Do they provide you will accurate and detailed information on billing and payment? If the answers to ALL of these questions are "YES", then - congratulations - the healer has good business ethics.
CLARIFYING QUESTIONS ABOUT A HEALER'S PERFORMANCE:
9> IS YOUR HEALER COMPASSIONATE ABOUT YOUR PAIN?

* Does your healer do what it takes to minimize your pain?

If someone tells you that to heal you must feel the "beautiful pain", tell them there is nothing beautiful about pain and that it is never a measure of success. At times, pain is an unavoidable part of the healing process. Yet the healer should always work to minimize that pain and keep you as comfortable as possible. Your well being and your progress should be their primary concern. If you are in pain, this is a signal from your body-mind-emotions, that you need the healer to attend to immediately. If your healer has no sympathy or compassion for your suffering, get a new healer.
10> IS YOUR HEALER YOU-FOCUSED & RESPONSIVE TO YOU?

* Is your healer responsive to your needs and your communications?

Your healer should always be listening to one thing: YOU! When your healer is responding to your pain, they are listening to your body. When your healer is responding to your questions, they are listening to your mind. When your healer is responding to emotional cues (like crying, shaky voice, too much silence), they are listening to your emotions. When your healer is honoring your beliefs, they are listening to your spirit. If your healer is really listening to all this - and you feel it and know it... then they are being "you-focused" and "responsive to you!"
11> IS YOUR HEALER COST CONSCIOUS & RESULTS ORIENTED?

* Is your healer more interested in effecting cure or having customers?

The best healers are in the business of unemploying themselves: they would rather see someone being cured than having them as a never-ending customer. The healing transaction should simply be this. You have a problem. You go to a healer for assistance. They help facilitate your healing process. You feel better. Maybe you buy some inexpensive healing tools, like books or audio, maybe you do not. Maybe you go again, maybe you do not. Yet whatever you do, it is totally up to you. While you are with the healer, they should be mindful of giving you value for money, of being conscious of your cost, and of working with you efficiently and effectively toward achieving the healing results you are seeking.
12> IS YOUR HEALER CONSTANTLY IMPROVING THEIR SKILLS?

* Is your healer more interested in effecting cure or having customers?

Since the universe is an unfolding and expanding creation, there will always be new advances in the "state of the art" for any type of healing, whether traditional or alternative. The best healers keep up with these advancements in the best possible way: by experiencing them before considering using them for clients. Most healers are in the profession because they are the most in need of healing themselves. The best ones are committed to their own continuous improvement because they want to become a better person, a better healer, and a better Coworker with God.
Every healer must approach things in their own way. Anyone who is a good healer is bound to have strong opinions about what is and is not proper conduct in the healing "transaction". For my opinions about "healers gone wrong", click here. The above are my opinions about "healers gone right"... you must come to your own conclusions about the healer that is right for you.
Credits: inspired by Carrie & Terry R... thanks!